Worldwide Commercial Upholstery Services
We Specialize in Furniture Upholstery
We are the premier provider of Upholstery & Re-upholtery services in Colorado Springs, CO. Our goal is to provide the very best in Upholstery and re-upholstery of all types of the industry. Because our quality control standards are high, our Upholsters are among the best in the business. We strive to always deliver the utmost highest quality of service because here quality is a necessity. We want you, our valued customer, to be happy.
Rocky Mountain Upholstery has the facilities and staff to take on any project, regardless of size or scope. We are careful to apply the same qualities of craftsmanship to every project we undertake, large or small. RMU uses the highest quality materials in our work to insure that your project lasts. Remember, the lowest price usually means lower quality materials and/or workmanship.
When it comes to understanding turn-around time, customer service and keeping up with cutting edge designs, our estimators are at the top of their game and will perform at the highest level for you. We pride ourselves on being able to understand your needs and give you exactly what you're looking for and perhaps more! We have built strong business relationships with each commercial account we work for and always strive to maintain those relationships for the long run.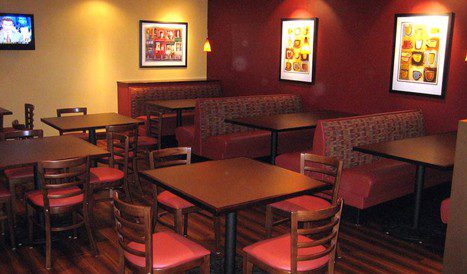 Commercial Upholstery Services We Offer Include:
• Auditoriums and Theaters
• Banks
• Churches
• Conference Facilities
• Educational Facilities
• Hospitals and Medical Centers
• Office Environments and Reception Areas
• Military Installations
• Resorts, Hotels, and Motels
• Restaurants and Lounges
• Retail Stores
• and much more…
Commercial Furniture Cleaning, Repair and Re-Dying
Rocky Mountain Upholstery Can Repair, Restore and Rejuvenate All Your Furniture!
Keep all your vinyl and leather office chairs for longer and restore them to like-new status. This will provide you with huge cost savings compared with the alternative of replacement.
Restored Items Demand Higher Retail Values
• Owners can expect higher re-sale prices with restored property.
• Increases Potential Profit Margin.
• Saves Insurance Dollars.
• Creates peace-of-mind knowing that items can be restored to new.
Permanent Lasting Repairs
• Specially formulated proprietary water-based products used in this market.
• Non-flammable and odorless.
• Reconditioned items dry in minutes and can be used almost immediately.
The value and quality of this service that we offer will offset a lot of your maintenance cost.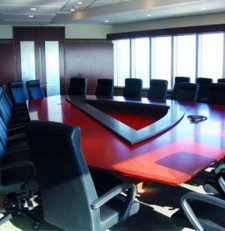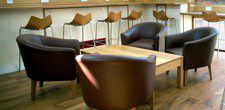 Estimate
We want to make it as easy as possible for you to know if we are the right choice for you. Fill out an estimate form and we will reach out and get you a quote!